EPCs for Managing Agents
We work closely with a number of commercial property managing agencies to supply EPCs for the sale and letting of commercial properties at levels 3 and 4.
Services we can provide:
Advice upon the legislation and its implications for your assets.

Assess current energy efficiency and energy performance risk across your portfolio and for individual assets.

Produce a bespoke risk management plan ("Energy Efficiency Plan") for your buildings to implement any necessary energy efficiency improvements, aligned with the building life cycle.

The Energy Efficiency Plan will include costed investment grade projects for achieving the minimum standards required.

Negotiate with landlords or occupiers regarding the completion of energy efficiency projects, including possible lease re-gearing.

Procure and manage any necessary improvement works.

Provide energy performance reports andratings for statutory compliance andmarketing purposes.

Advice on the appropriate marketing ofyour properties.
A Commercial EPC level 3 building is normally small to medium sized, importantly it has cooling < 12kw output and heating < 100kw output.
A Commercial EPC level 4 building is more complex, in terms of HVAC. Ventilated or conditioned air is provided through ducting, usually from centralised AHU and plant. An accurate, detailed survey and assessment should only be undertaken by competent, experienced professionals.
A Commercial EPC Level 5 buildings are those with significant amounts of glass atria or passive cooling. Dynamic Simulation Modeling is used to mimic complicated air flows and to generate the most accurate rating.
More in this Section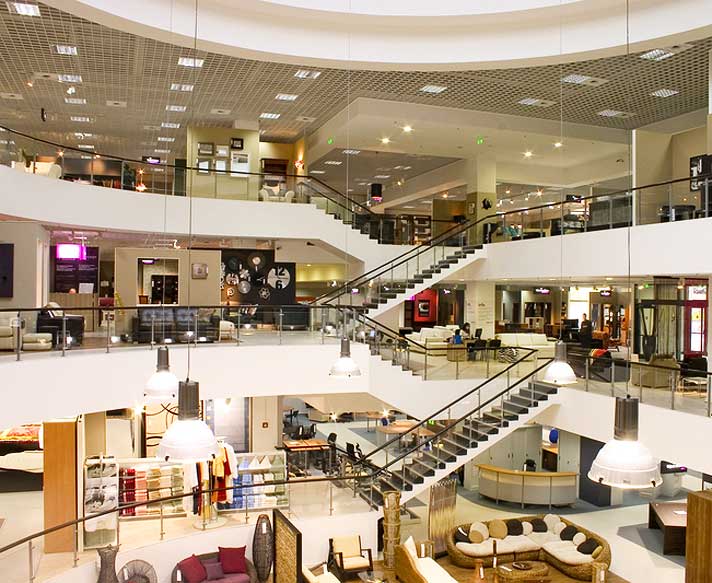 We have worked with Greenleaf Commercial for a number of years and their professional approach and high level of service has greatly assisted us as Asset Managers for a range of commercial and residential properties across the country. Greenleaf Commercial has a very flexible approach and understands our needs, especially where there are difficulties gaining access or there is limited information on properties. We are impressed with their practical and thorough advice, together with the efficient service that they provide. We would not hesitate in recommending Greenleaf Commercial to any company requiring EPC's.
Suzi PGDip Surv MRICS Chartered Surveyor Savills Rural Property - Management